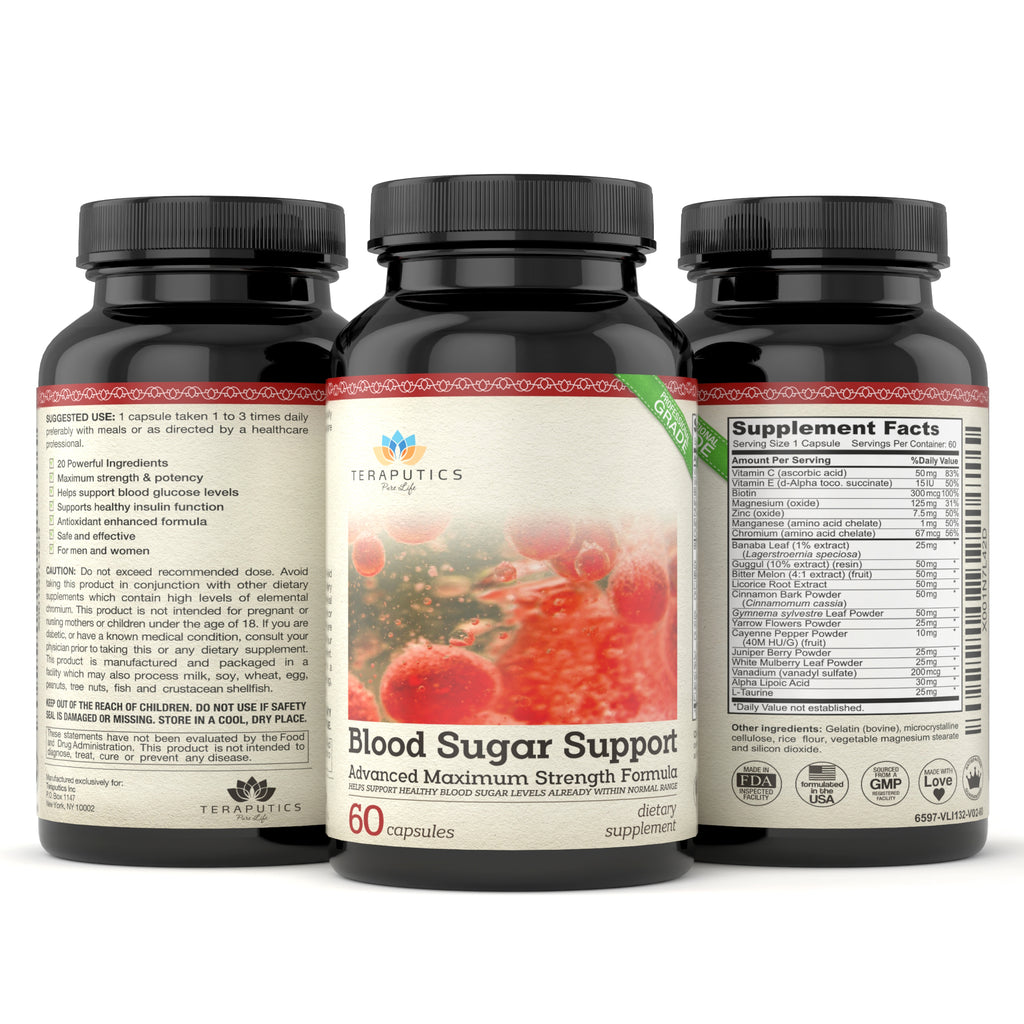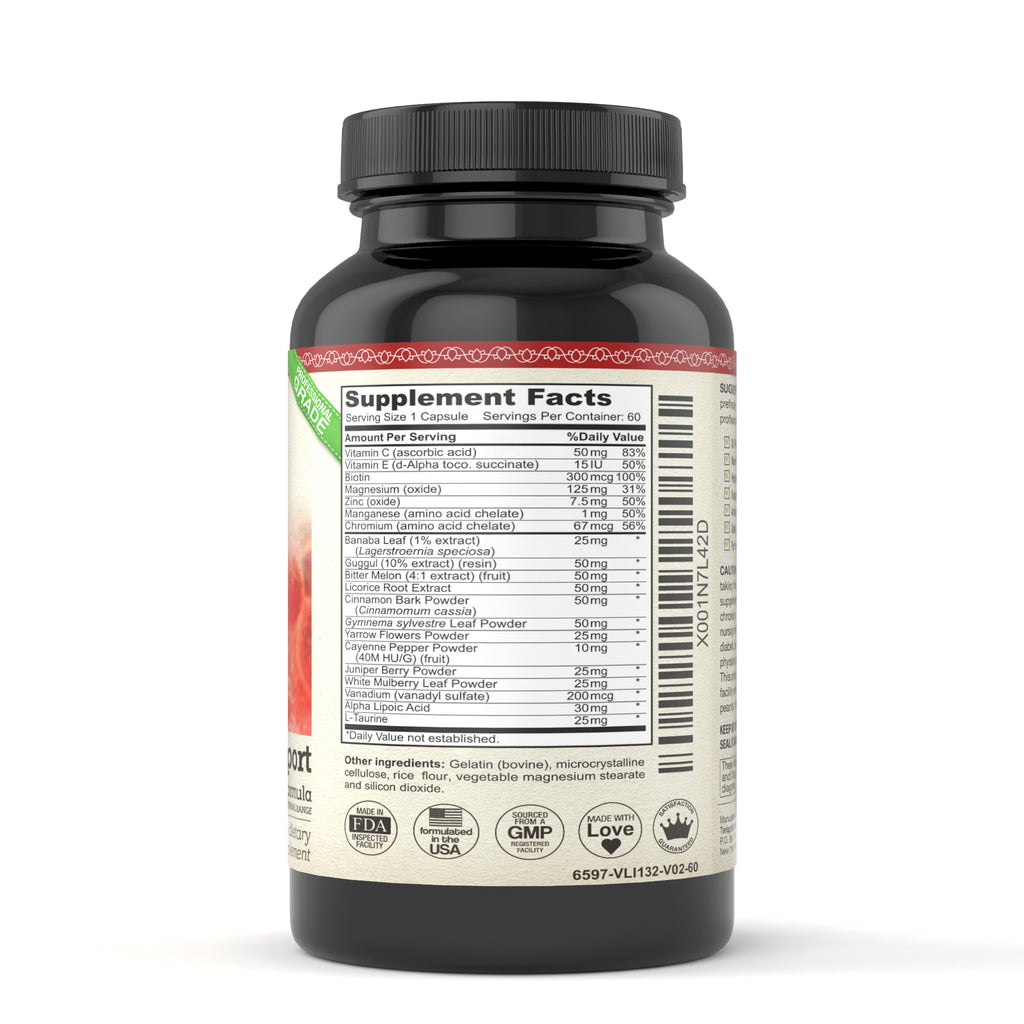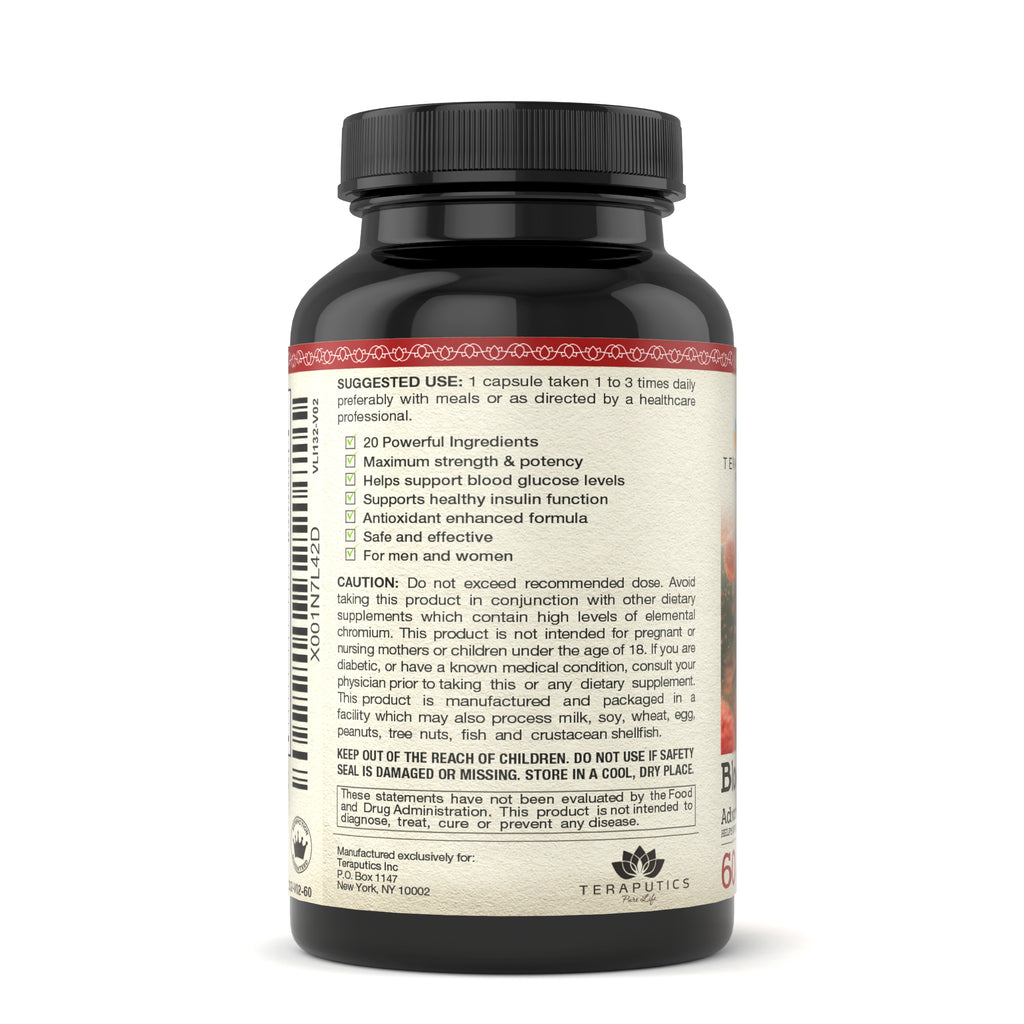 $12.95
$0.00
Blood Sugar Support with 20 Premium Ingredients
BEST VALUE ON AMAZON: We are offering the most comprehensive blood sugar support formula ever made for a fraction of the price of our competitors. We buy in bulk only the highest quality ingredients and are able to offer our customers very competitive prices. This is an all-in-one look-no-further convenient blood sugar support solution. Our formula has been put to the test and many of our customers have great things to say!
20 PREMIUM INGREDIENTS - 600MG: Banaba Leaf, Guggul, Bitter Melon, Licorice Root, Cinnamon, Gymnema Sylvestre Leaf, Yarrow Flowers, Cayenne, Juniper Berry, White Mulberry Leaf, Vanadium, Alpha Lipoic Acid, L-Taurine, Vitamin C, Vitamin E, Biotin, Magnesium, Zinc, Manganese, and Chromium
MAXIMUM STRENGTH 60 CAPSULES: Each bottle of our blood sugar support contains 60 servings (1 to 3 capsules daily) of an extremely high potency full spectrum blood sugar supplement formula.
ONLY THE BEST FROM TERAPUTICS: All of our ingredients are perfectly formulated in FDA-registered, GMP compliant facilities, subjected to stringent third party purity testing, and made right here in the USA. Our blood sugar support dietary supplement is of the highest quality making it a preferred alternative to other products that carry undesired side effects.
100% MONEY BACK GUARANTEE: If for any reason you are not satisfied with this formula you can get a full refund with no questions asked. Our customers MUST be satisfied. Also, with every Teraputics purchase our customers gain access to our team of highly trained service professionals available to help with questions about any of our health products.
As a dietary supplement, 1 capsule taken 1 to 3 times daily preferably with meals or as directed by a healthcare professional This supplement is not intended to diagnose, treat, cure or prevent any disease.

Shipping in the United States: Absolutely free!

No international shipping.
Purchase
Excellent results with this product
Helps
My husband takes this and it has helped his blood sugar levels