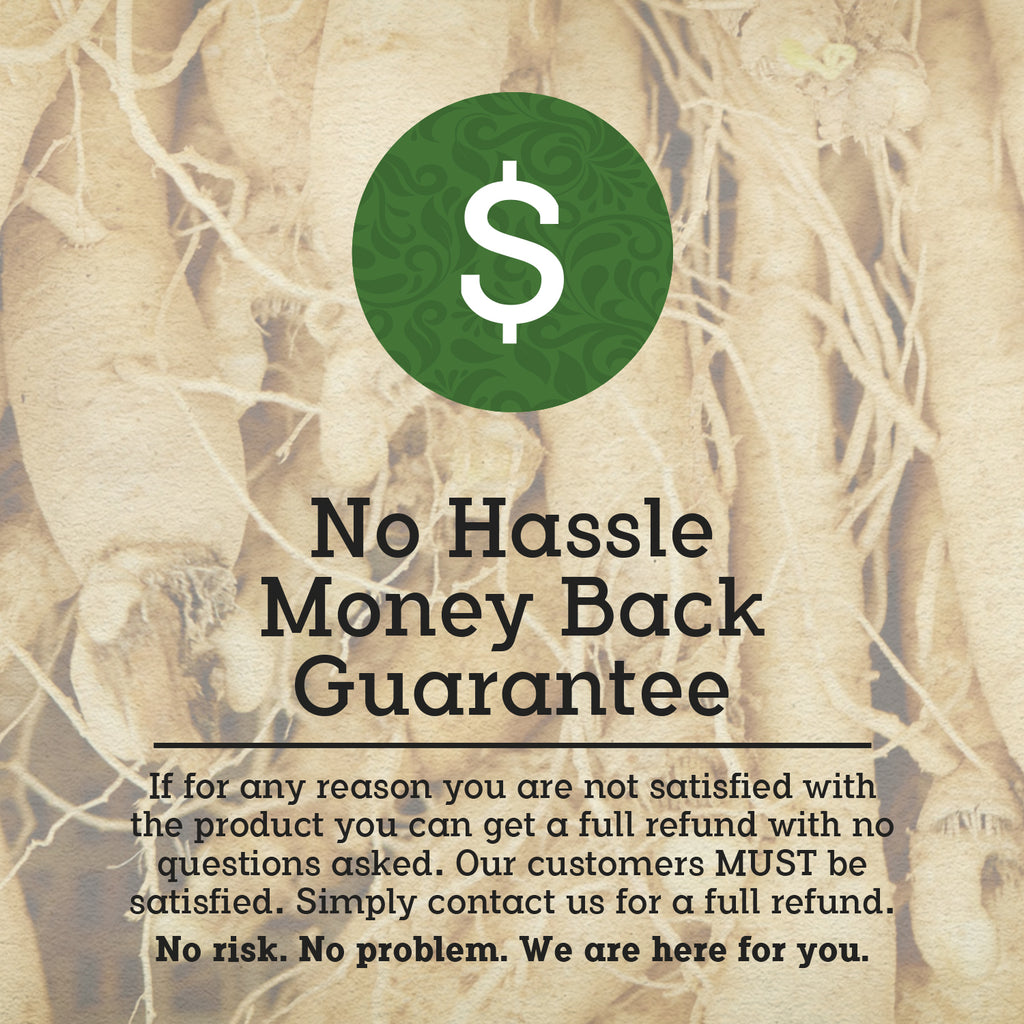 $9.95
$0.00
Korean Panax Ginseng
PREMIUM 10% GINSENOSIDES: Our Teraputics Korean Panax Ginseng formula is standardized to 10% ginsenosides, which is the active ingredient in Ginseng that provides: enhanced mood, improved cognitive function, increased libido and sexual performance, increased estrogen production, and all-around improved health. Our premium tablet pills have been made with only the best Asian powder supplement available on the market today.
60 CAPSULES WITH 500MG PER SERVING: Our energy supplement is a safe energy booster anyone can take. Made for men and women, enjoy up to 2-months of pure ginseng extract that will help your body with increased mental and physical alertness, alleviated stress and fatigue, and an improved immune system that can fight off infections and diseases. With 500mg per serving, you're going to instantly feel our red ginseng extract.
MINIMALLY PROCESSED, FARM TO BOTTLE TABLETS: Our ginseng tablets are preservative and chemical free. We have used root extract that is 100% pure, with no unnecessary fillers, binders, or potentially harmful preservatives of GMOs! We've taken ginseng right out of Mother Nature, and bottled it up safely and conveniently for you.
INCREASE YOUR NATURAL ENERGY: We could all use an energy boost, which is why our natural ginseng pills can increase your energy without any added chemicals. Our supplements bring a steady burst of energy to your day without the jitters, so you can focus, increase your productivity, and stay alert. It's time to get things done the natural way.
BEST GINSENG EXTRACT VALUE AVAILABLE: Unlike our competitors, we are making our premium ginseng formula affordable for everyone. With 500mg per serving of Panax Ginseng, our supplements are manufactured right here in the USA in a GMP certified facility. That means they are subject to stringent quality control testing. We are so confident in the performance of our authentic ginseng supplements, that we are providing a 100% money-back guarantee.
1 capsule daily preferably with a meal or as directed by a healthcare professional.
Shipping in the United States: Absolutely free!
International shipping is available! Just add to cart, go to checkout, and you can see an estimate for how much it will cost.