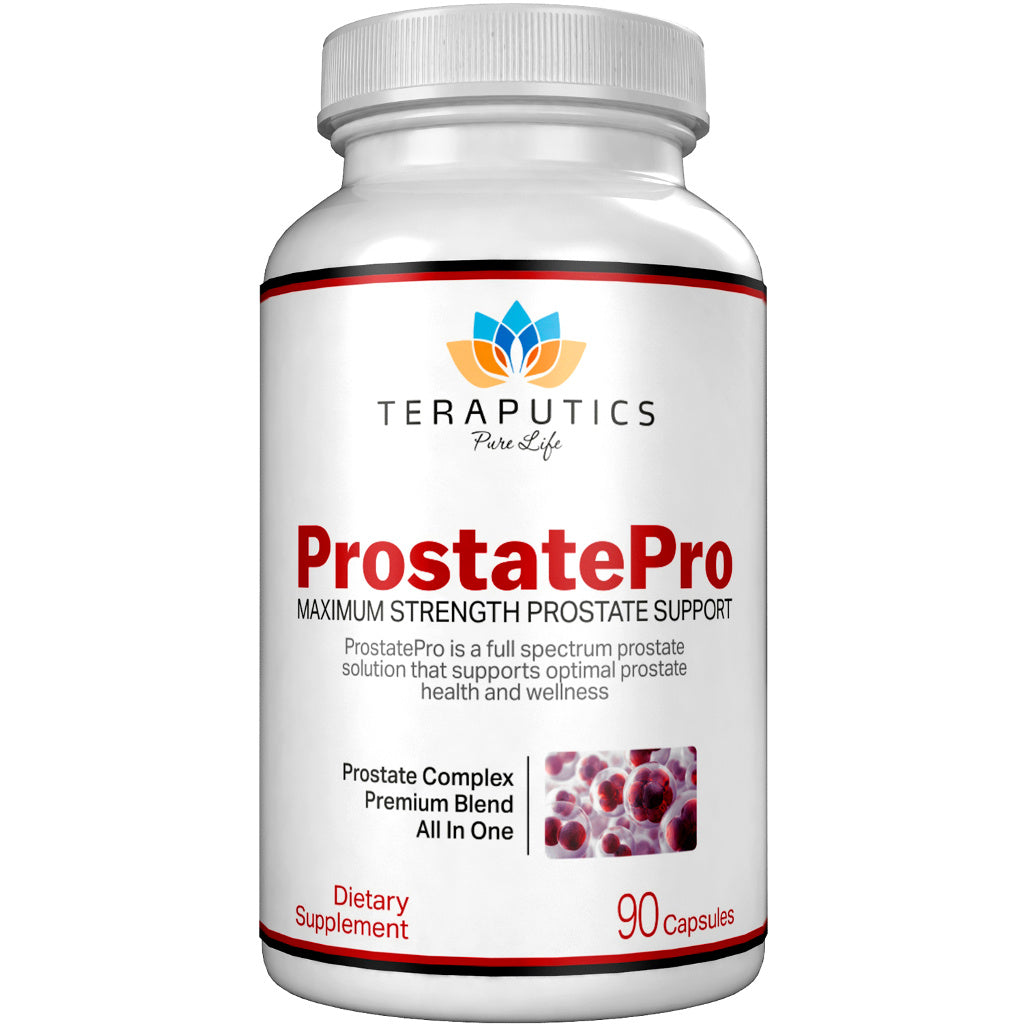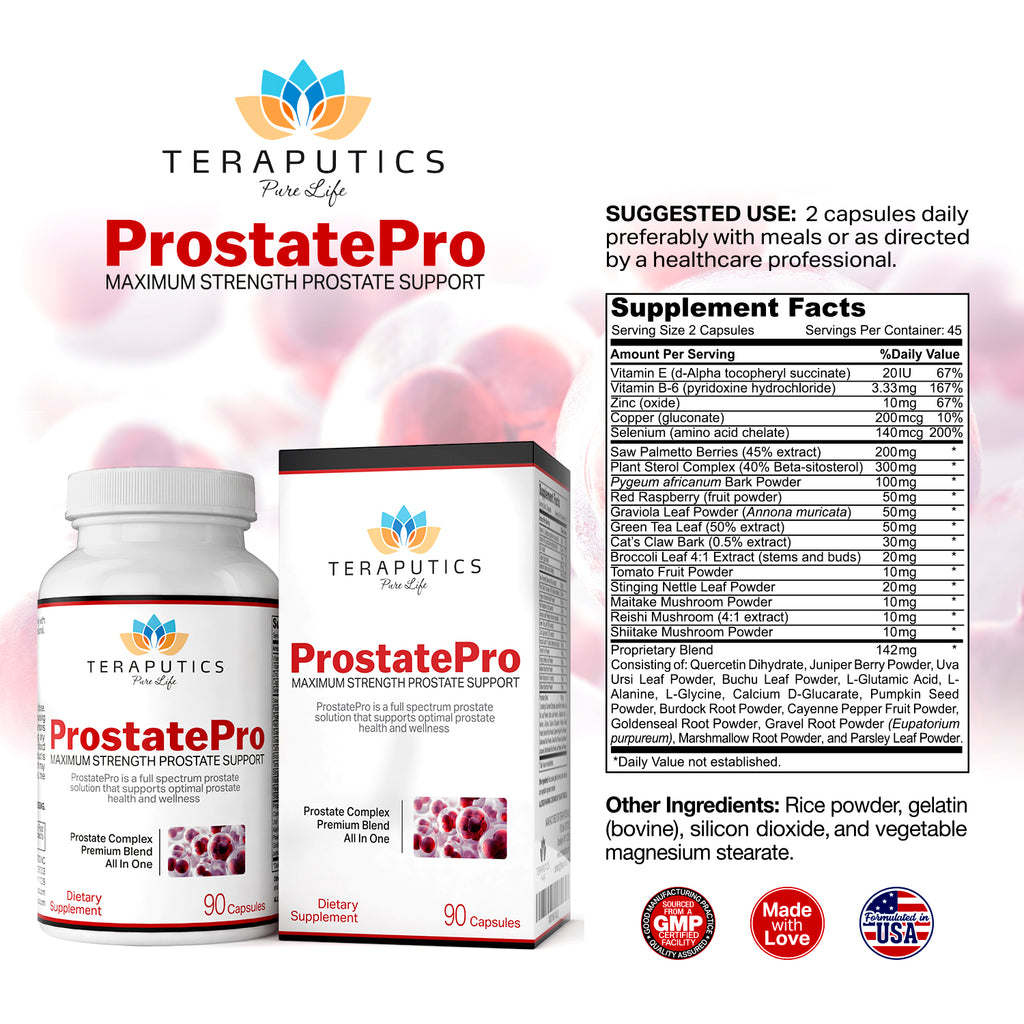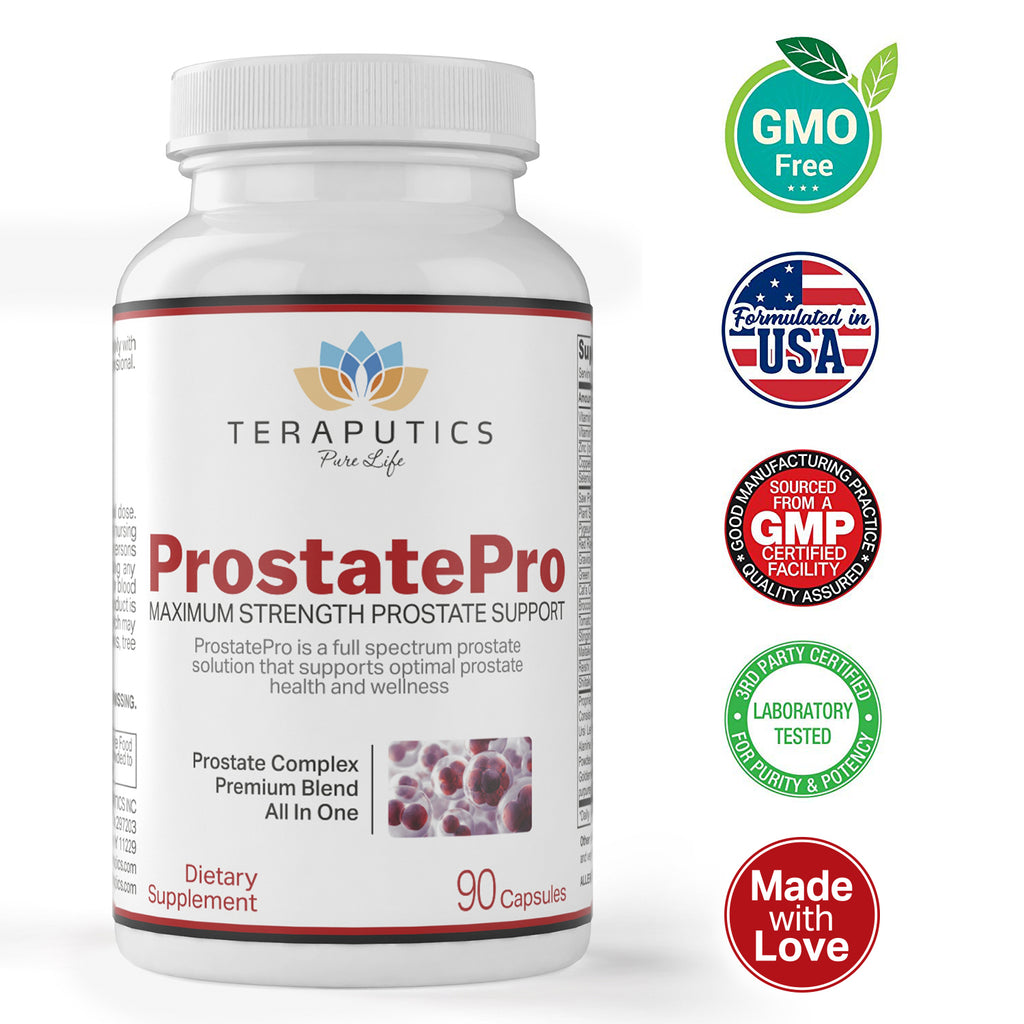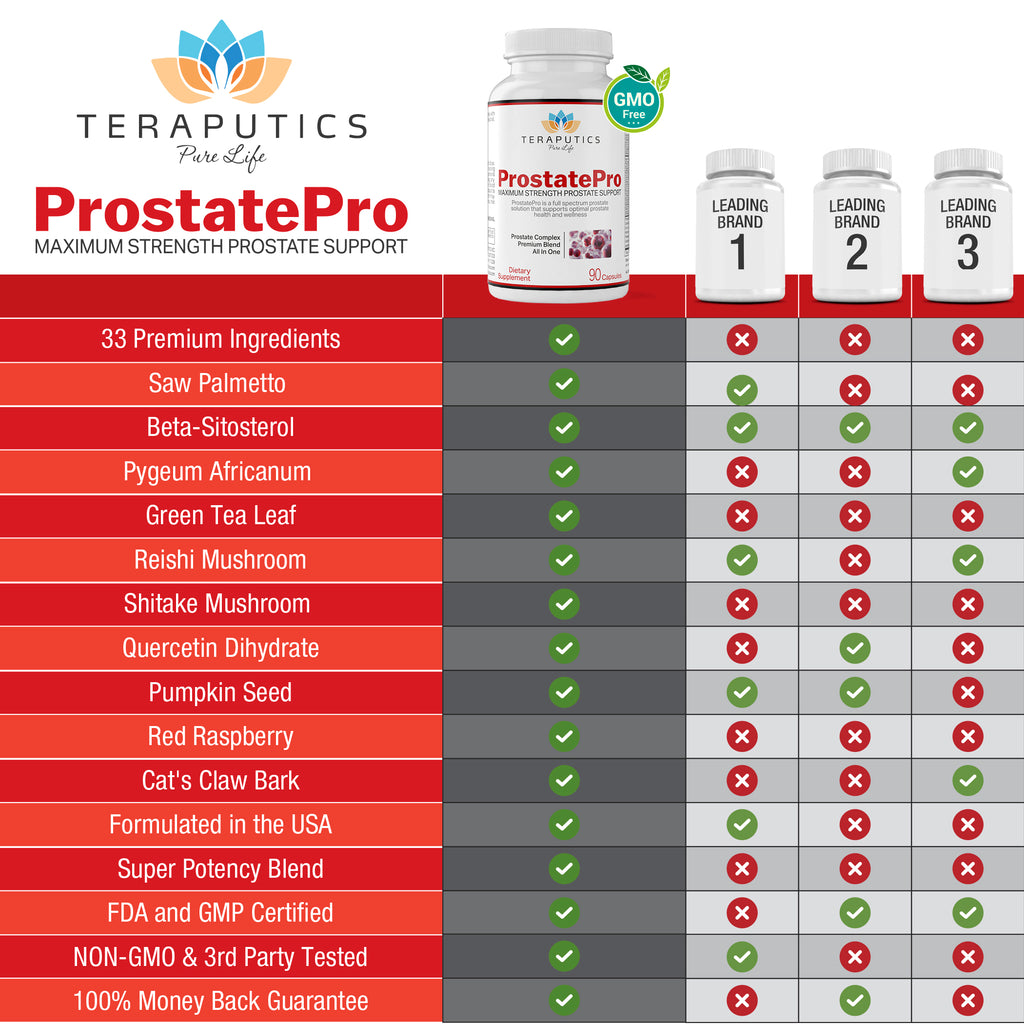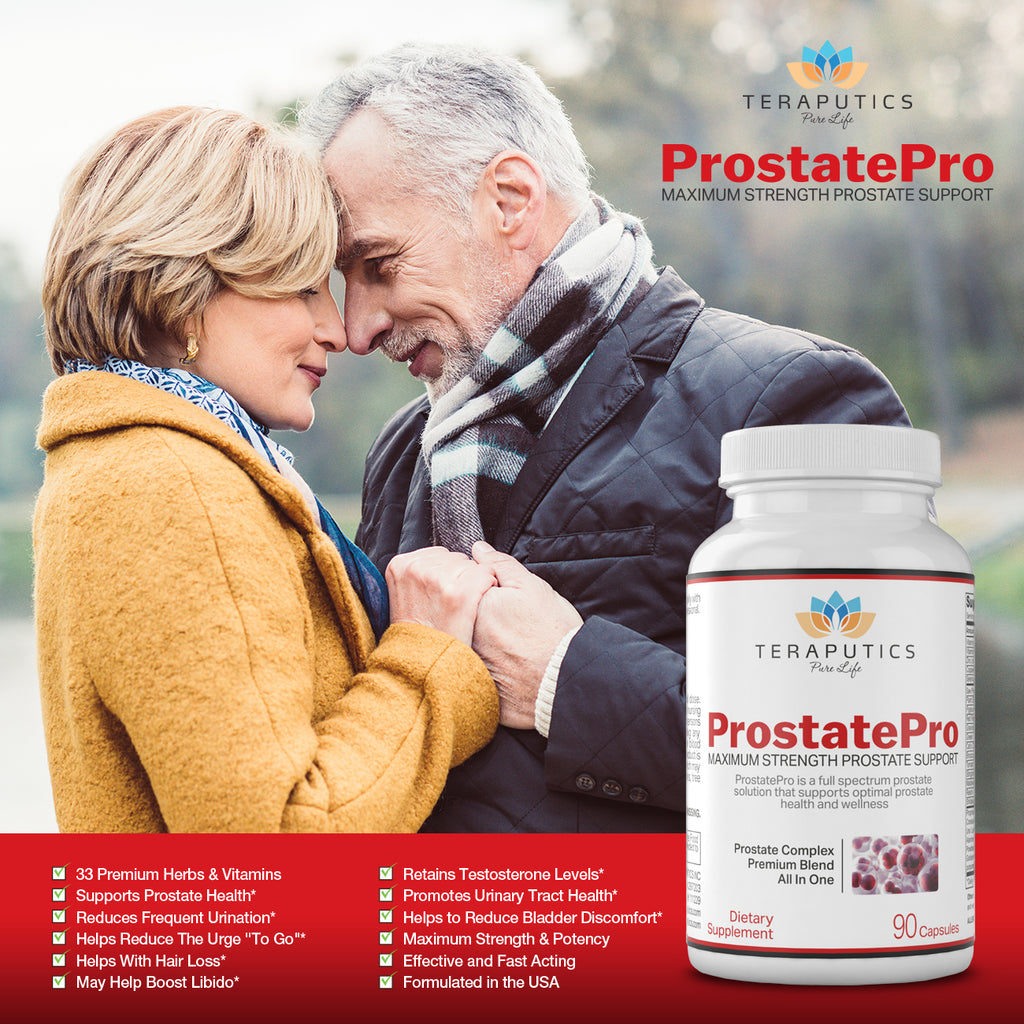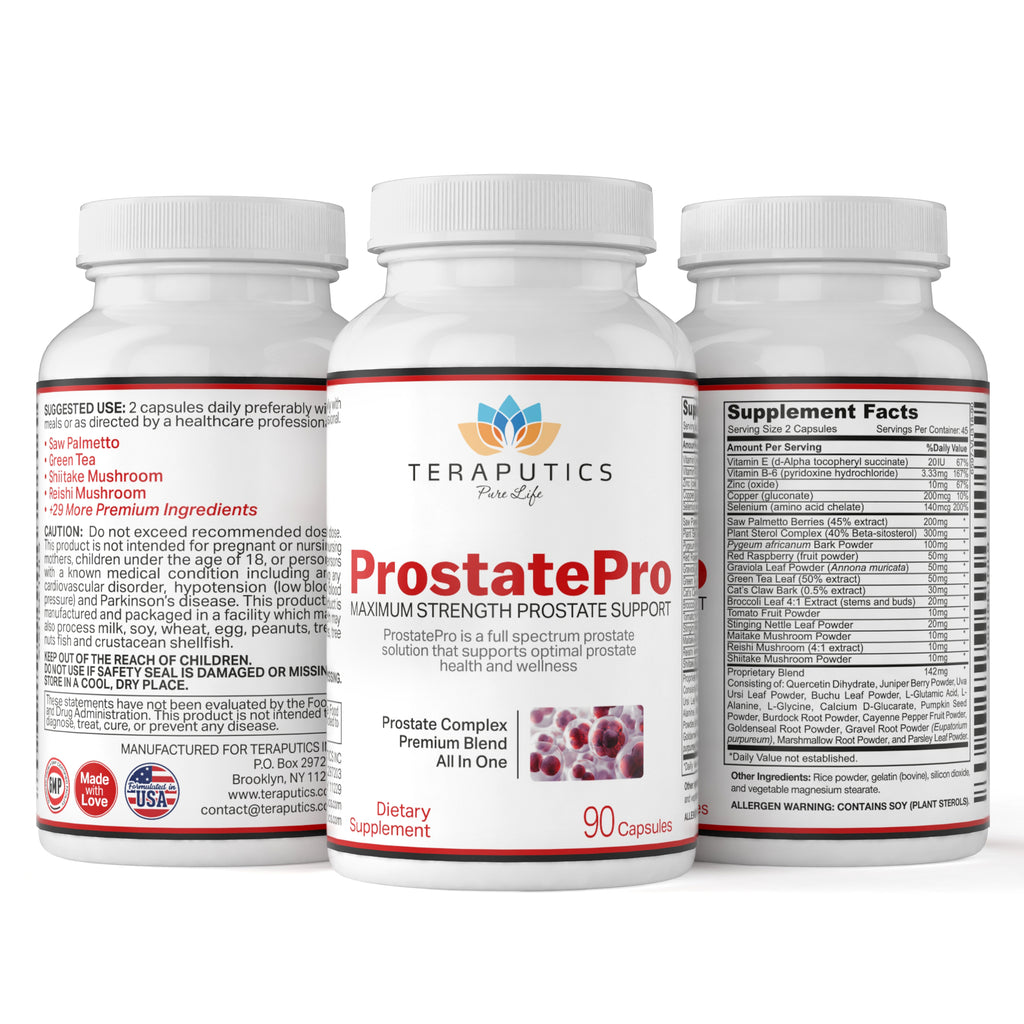 $19.95
$0.00
ProstatePro - 33 Premium Ingredients - 930mg, 45 servings
SUPER POTENCY: Using a proprietary extraction method, we combine 33 herbs and vitamins in our state-of-the-art lab to produce natural mens prostate health supplements like no one else
OVERACTIVE BLADDER? Frequent urination happens to men as they get older. Stop waking up several times per night only to be frustrated. It is time to get urinary relief and put your bladder at ease*
GROW HAIR LONGER FASTER: Saw palmetto berries have been studied for their role in blocking 5-alpha-reductase, an enzyme that converts test to DHT. Blocking DHT may help support fast hair growth in men*
ADVANCED PROSTATE FUNCTION: Our saw palmetto extract prostate complex contains several plant sterols including beta sitosterol which is a well known vitamin for supporting prostate health for men*
FROM THE USA: Our supplements are formulated right here in the USA in an FDA registered and GMP compliant facility; formula undergoes testing by a third party to meet maximum purity and quality
ONLY THE BEST FROM TERAPUTICS: All of our ingredients are perfectly made in FDA-registered, GMP compliant facilities, subjected to stringent third party purity testing, and formulated right here in the USA. Our prostate dietary supplement is of the highest quality making it a preferred alternative to other products that carry undesired side effects.
100% MONEY BACK GUARANTEE: If for any reason you are not satisfied with this formula you can get a full refund with no questions asked. Our customers MUST be satisfied. Also, with every Teraputics purchase our customers gain access to our team of highly trained service professionals available to help with questions about any of our health products.
2 capsules daily preferably with meals or as directed by a healthcare professional.
Shipping in the United States: Absolutely free!
International shipping is available! Just add to cart, go to checkout, and you can see an estimate for how much it will cost. 
ProstatePro
Thanks for the products quick delivery. It seems like it is working. I'll let you know more as I keep talking it. RMC
The order arrived today. Was delivered quickly.
Just started taking them. I will let you know how they work.
Thanks for the fast delivery.
The part that can make this betteris if it came in 30-, 90-, or 90-day supply.
Thie thing that can make this better is if it came in a 30-, 50-, or 90-day supply
Works
Been using this product for several months now and it's been working great
Good as it gets
Works as they said it would. Best I have tried.