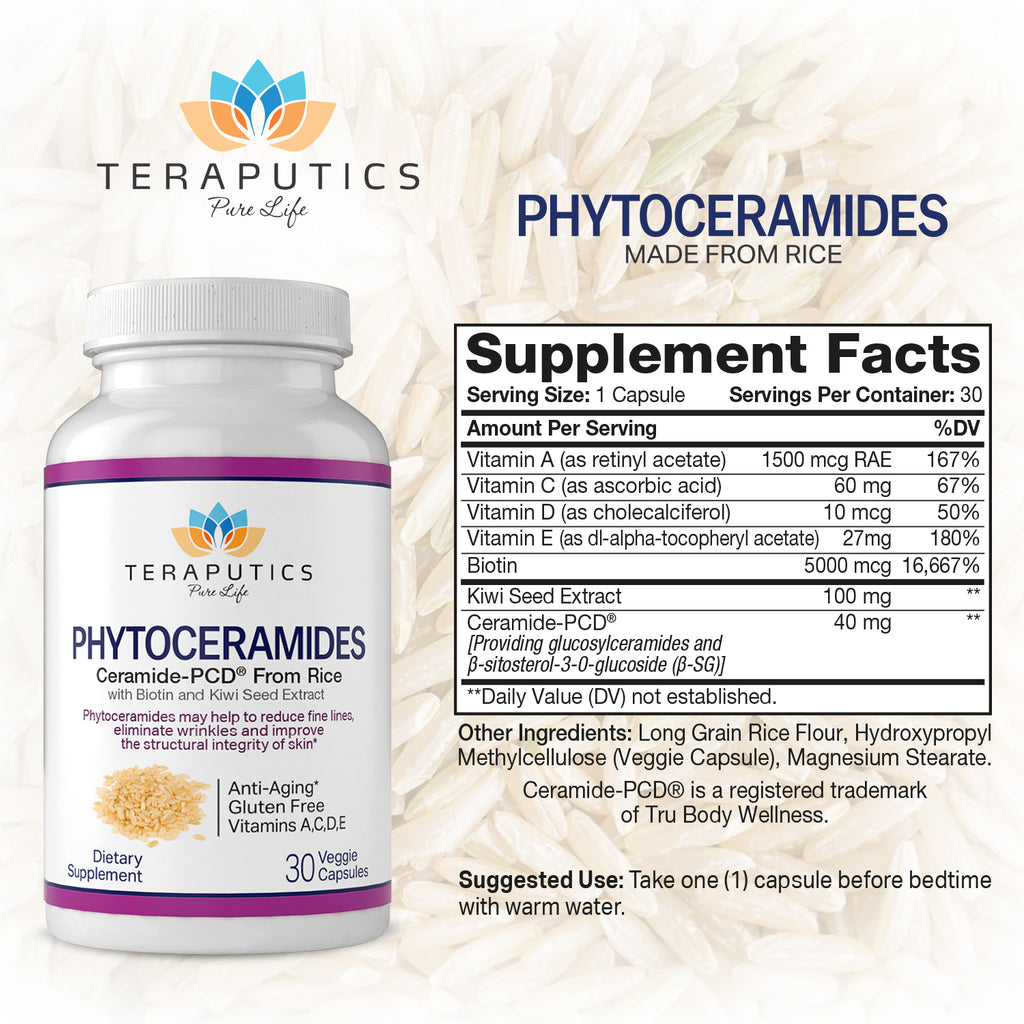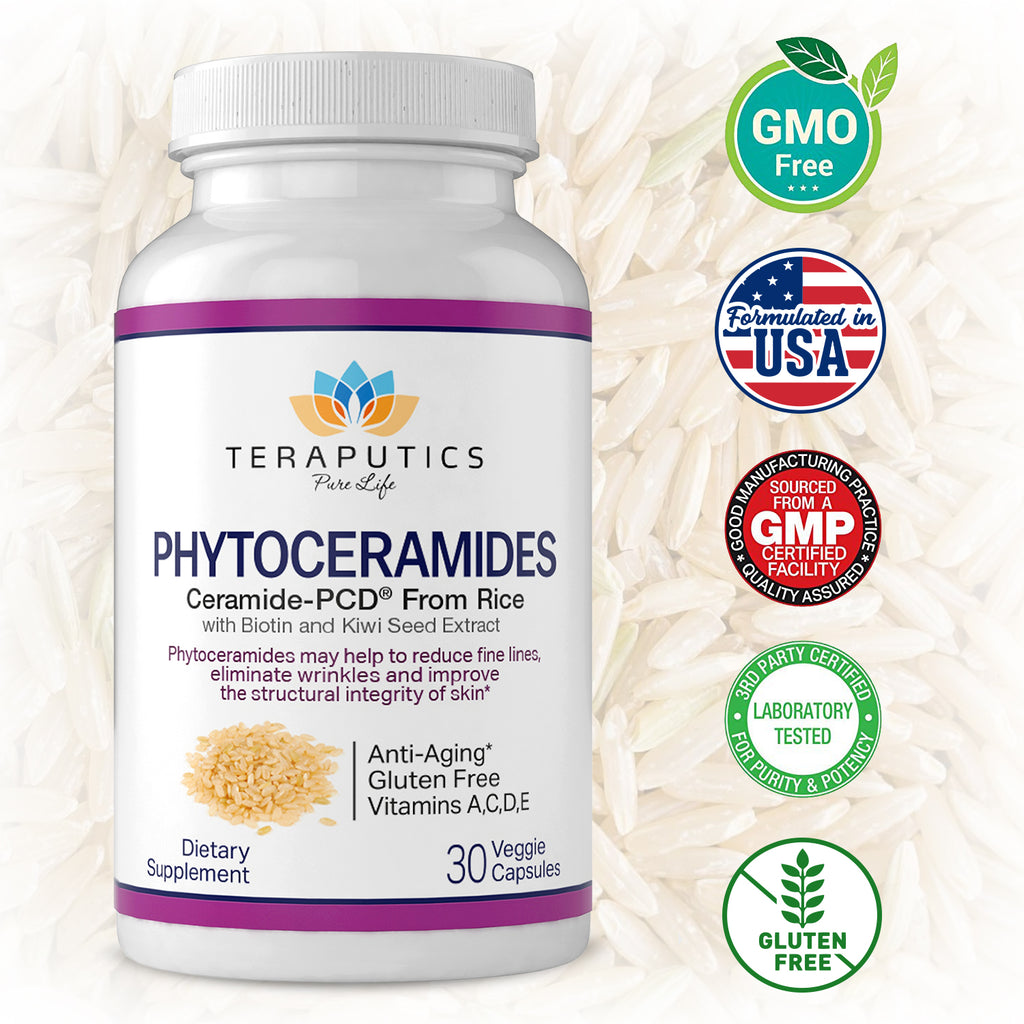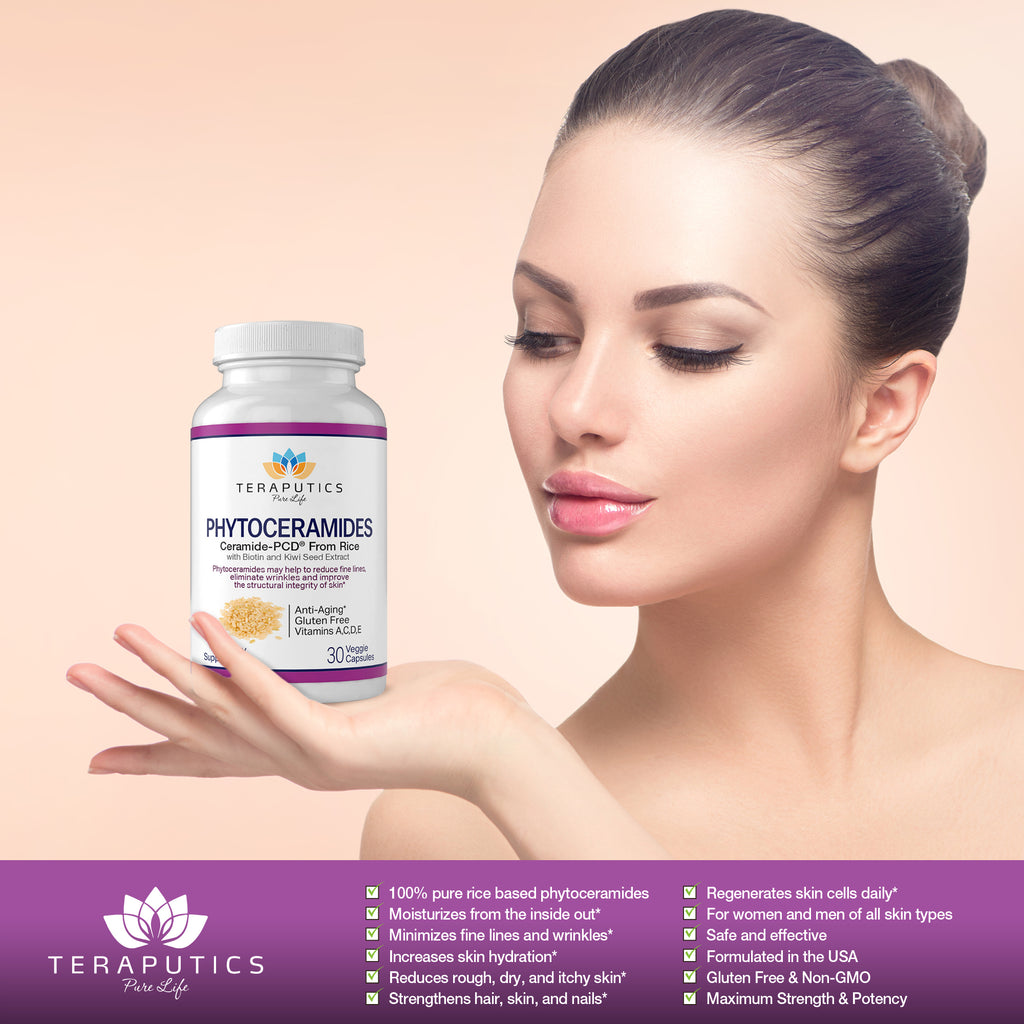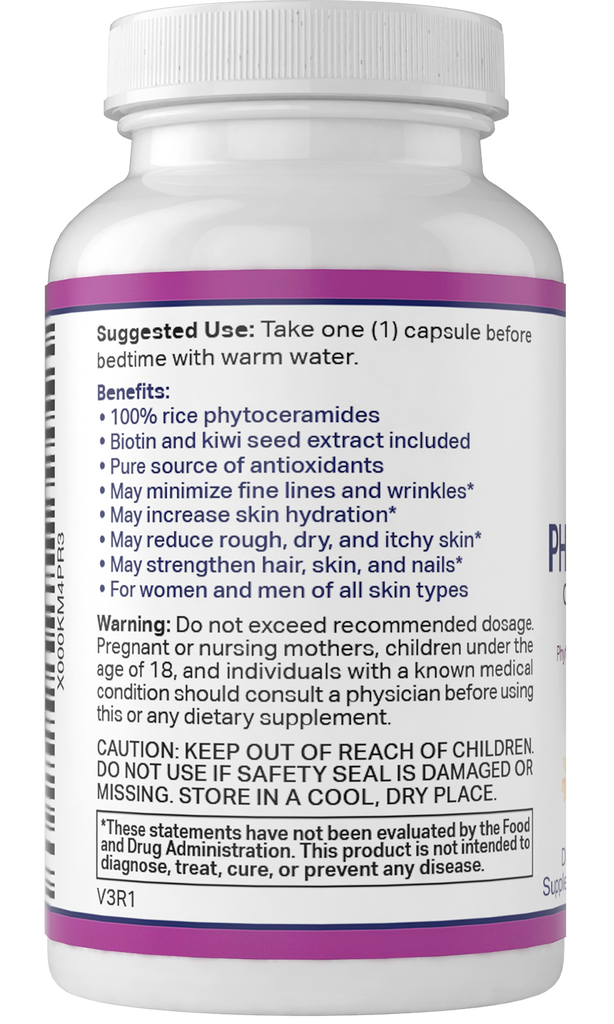 $19.95
$0.00
Phytoceramides Made from Rice with Biotin and Kiwi Seed
SKIN RESTORING: Ceramides are fatty molecules found in the skin that keep it soft, supple and hydrated; ceramide production slows as we age, and phytoceramide supplements can help make up for the loss
PURE RICE BASED: Several clinical studies have shown that phytoceramides from rice had a 4% greater moisturizing effect than phytoceramides derived from wheat, making them the best choice for you
MULTIPLE BENEFITS: Support the health of your hair, skin and nails with powerful rice phytoceramides; hydrate dry skin and minimize wrinkles, dark circles and age spots for anti aging skin care
ALL NATURAL: Our non GMO, vegetarian and gluten free formula is a pure source of antioxidants and contains vitamins A, C, D and E to help fight free radicals and protect your skin from a cellular level
ONLY THE BEST FROM TERAPUTICS: All of our ingredients are perfectly formulated in GMP compliant facilities, subjected to stringent third party purity testing, and made right here in the USA. Our Phytoceramides from rice are of the highest quality making them a preferred alternative to other products that carry undesired side effects.
100% MONEY BACK GUARANTEE: If for any reason you are not satisfied with this formula you can get a full refund with no questions asked. Our customers MUST be satisfied. Also, with every Teraputics purchase our customers gain access to our team of highly trained service professionals available to help with questions about any of our health products.
Take one (1) capsule before bedtime with warm water.
Shipping in the United States: Absolutely free!

No international shipping.
I love this brand
We are in love with teraputics.